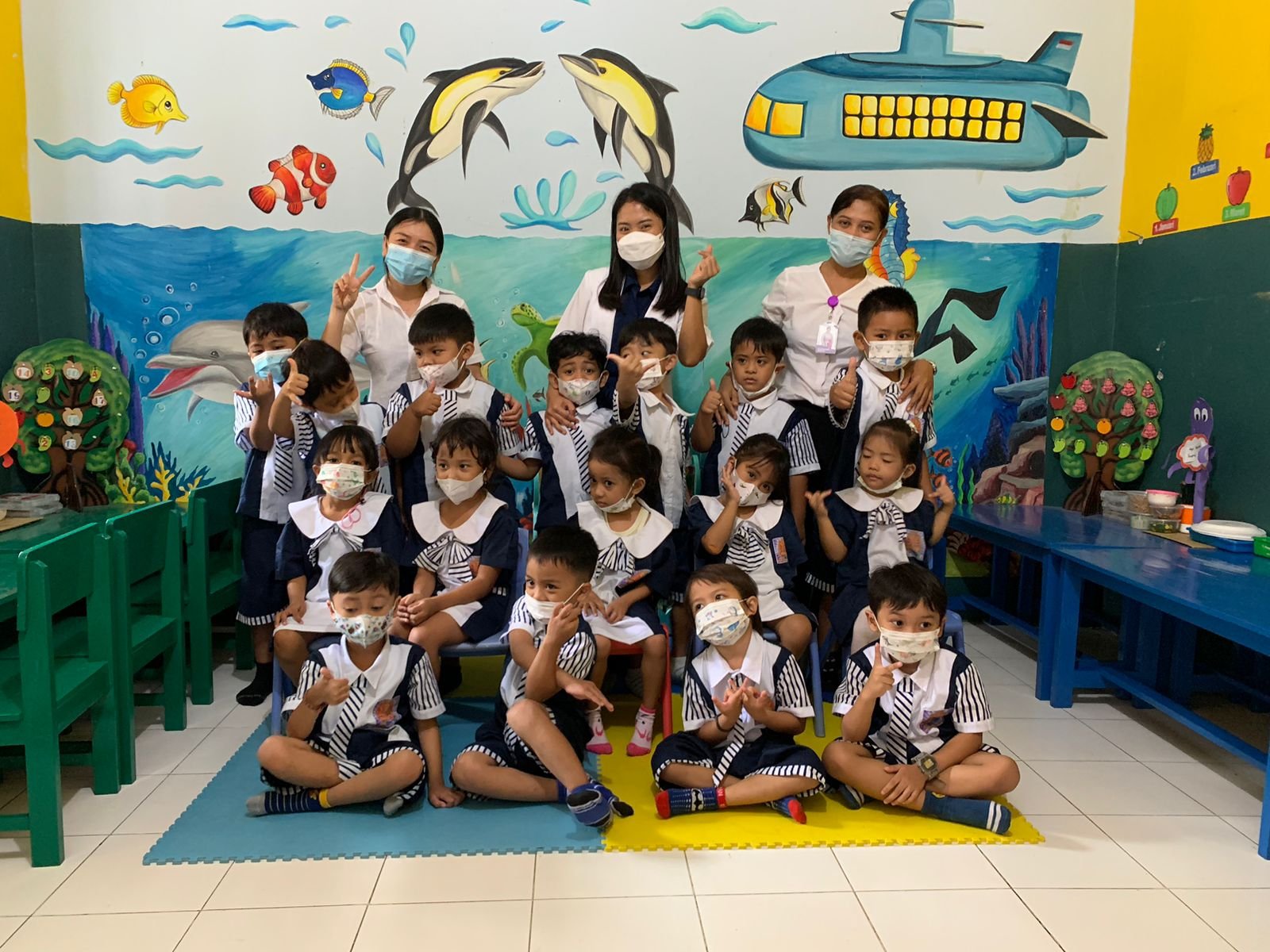 Wed, 12 Oct 2022
Applying Clean and Healthy Behavior, PAUD Widiatmika Invites Doctor Kanthi
---
JIMBARAN - PAUD Widiatmika regularly invites guest teachers to realize the Merdeka Learning program. In the 2022/2023 school year, the guest teacher program is held in the middle of the odd semester and lasts for three days, from 19 to 21 September 2022.

One of the guest teachers was doctor Kanthi Soraca Widiatmika, who taught the application of Clean and Healthy Living.

The head of PAUD Widiatmika, Ni Made Budiadnyani, said that the students were provided knowledge of the six steps of excellent and correct hand washing. Then students are also given knowledge about how to use the toilet properly.

"They are very enthusiastic about learning about healthy foods and the importance of exercising," she said.

Budiadnyani added that 52 students from playgroups and kindergartens attended this activity. Not only dr. Kanthi, on the first day of the guest teacher program, PAUD Widiatmika invited older brothers from the Fairy Tale Village Community.

Budiadnyani added this semester, PAUD Widiatmika presents guest teachers from professionals. In the future, they plan to involve the parents of students.

"Some parents work as veterinarians; later, they will provide education regarding animals, especially at the Animal School activities. Likewise, parents who work as dentists will provide education on how to take care of teeth," she said.
___