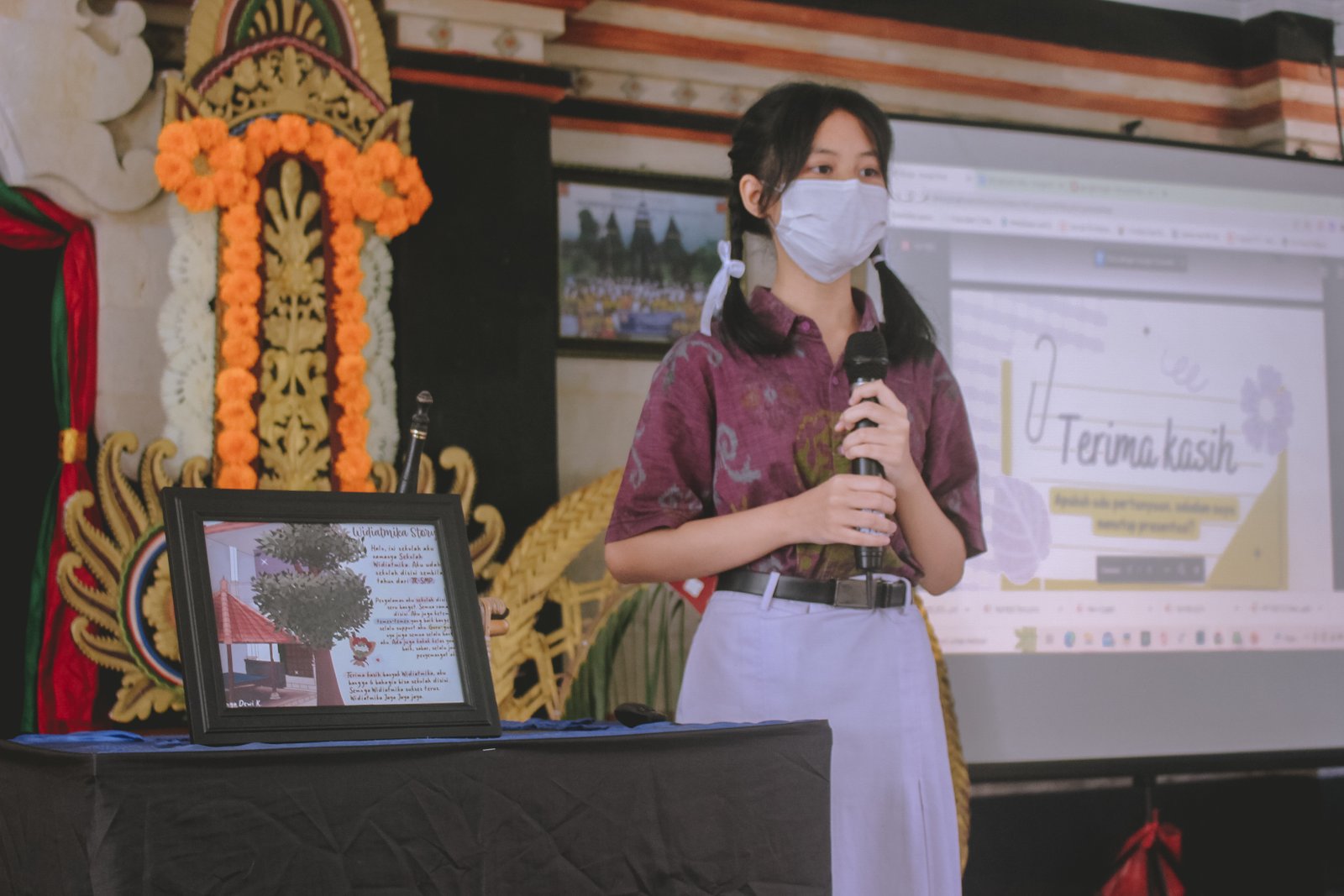 Fri, 09 Dec 2022
The Widiatmika Foundation Holds the Jimbaran Education Festival, Uniting Creativity in Every Education Unit
---
JIMBARAN - The Widiatmika Foundation is holding a breakthrough called the Jimbaran Education Festival. This activity was held Monday to Friday, 5 – 9 December 2022, in all Widiatmika School units.

This festival involves all academic units in the Widiatmika school environment, starting from the Kindergarten, middle school, high school, and vocational levels. Each unit shows its creativity and characteristics and is united in a festival.

Chairman of the Jimbaran Education Festival Committee, who is also a Widiatmika Vocational School teacher, I Putu Pujastawa Putra, said the festival was the brainchild of the Chairman of the Widiatmika Foundation, Keyza Widiatmika.
"From each unit, besides holding competitions between schools, they have its characteristics. For example, there are simple science, storytelling, cooking classes, and gardening in Kindergarten. The Elementary School has market day to sports day. The Middle School has presentations on Project-Based School and Proligika. High school has art performances up to the presentation of the results of the P5 project. As well as Vocational High Schools present their respective technology and vocational exhibitions," said Pujastawa Putra.

With this diversity, a forum is created for channeling talent interests. He added that this festival was the first held by Widiatmika Foundation.

"Previously, there were small activities in each unit. Because according to the Chairman of the Foundation, a forum is needed to unite, so this Jimbaran Education Festival was initiated," he said.

This festival is packaged in various activities ranging from competitions and exhibitions to the internal movements of each unit. Apart from Widiatmika School residents, this activity also involved participants from Jimbaran, South Kuta, and Badung Regency. There was even a competition with participants at the Bali provincial level.

"Widiatmika Vocational School held a Mobile Legends e-sport competition with participants from all over Bali; there were even participants from Singaraja who took part. Meanwhile, SMA is holding the Badung Regency level Olympiad," he explained.

With this activity, he hopes to familiarize students with managing themselves, having a sense of responsibility, and being independent.

"All the creativity that students have can be strengthened again and accounted for and can display it in work," he said.

In addition, Puja hopes that the Jimbaran Education Festival can be a breath of fresh air, especially in South Kuta, for the emergence of an education festival and can become a role model for other schools, including schools in Bali.
___